Bio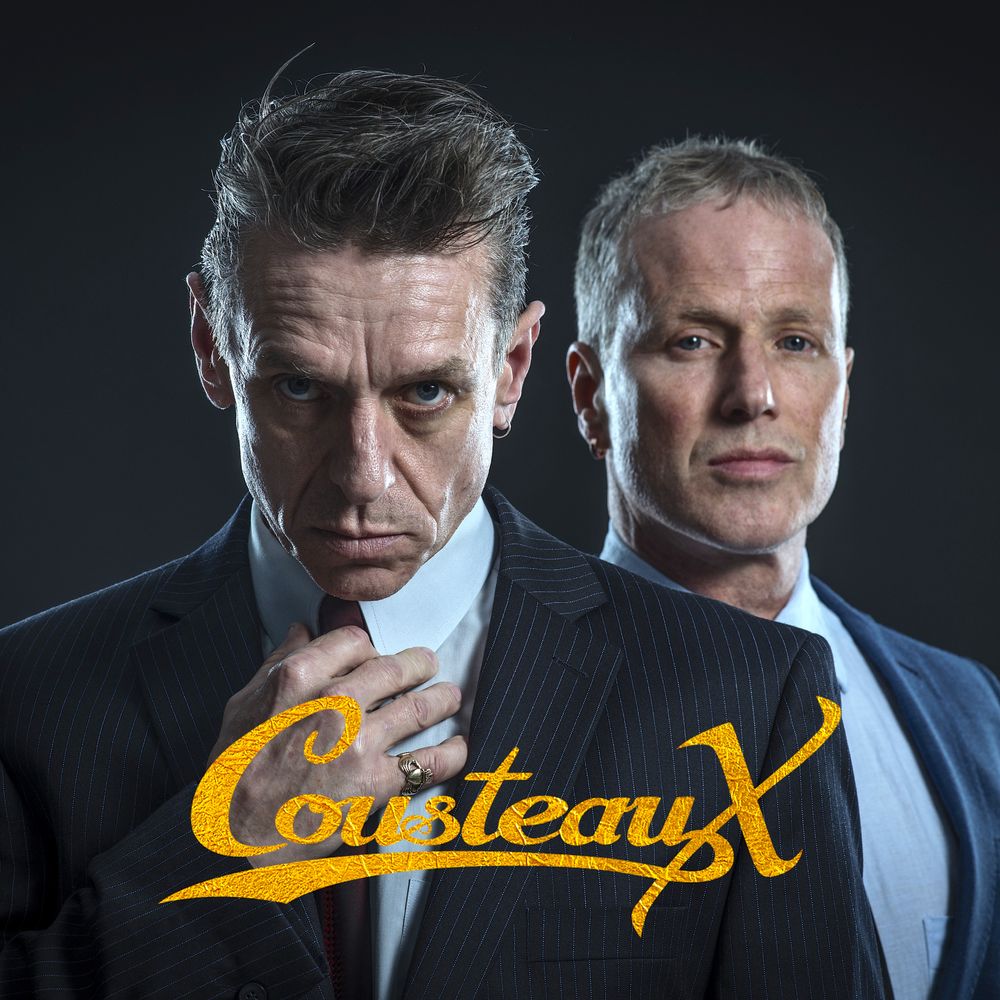 Cousteau with an X
One of music's best-kept secret has re-emerged from self-inflicted obscurity. One of the world's distinctive voices, Liam McKahey and songwriter/instrumentalist Davey Ray Moor have re-united as CousteauX.
CousteauX combine to make darkly romantic torch songs generating both light and heat. Liam brings a voice worn both rough and smooth to Davey's slow jams: the remnants of a life's stories darkening Davey's bittersweet tunes. It's a heady brew.
When this singer sings these songs, something mercurial happens. Theirs is an evocative, romantic sound critics are quick to compare to David Bowie, Nick Cave, Scott Walker and Burt Bacharach. "It's not as though we try to blend those people, this is just the noise that comes out of us…"
Cousteau swept the world in 2001: their first album went gold internationally and they have been playing on radios, cinema and television soundtracks ever since. CousteauX are Cousteau again; things just got a little darker.